EMSCO, The Motor Control Shop The Motor Control Shop, inc.
---
INTELI-TOWER
COOLING TOWER CONTROL
Custom cooling tower control panels are SINGLE POINT POWER CONNECTION. These panels can be VFD controlled with 3 contactor bypass starters that can be utilized if there are any problems with the VFD. When in BYPASS, the drive can be removed (for repair or replacement) and the tower panel will continue to cycle, based on temperature, rather than run full time as most other panels operate. The enclosures are vented and heated to keep the installed components in working range. Stainless steel enclosures are also available. Additionally, the basin heater contactors are mounted in the same enclosure and individually protected. Temperature controls, temperature sensor and bulb well are completely included in these packages. Full terminal strips will allow these panels to run on either the enclosed temperature sensors or building automation. We have an optional Local/Remote control set-up. The enclosed temperature control panels can be used for local testing and set-up and switched over to building automation. Each sub-circuit in these panels, as you can clearly see in some of the example photos, are fuse or breaker protected and they are as safe and secure as can be done. We are just touching the tip of the savings that our panels can help you with as single point panels have a significant impact on installation and service cost alone. These are some of the most efficient panels that take into consideration not only your efficient starting but quality Freedom Series starters that can outlast the life of your cooling tower. Some of these panels have been built with fail-safe duplicate controls to manage multiple fail-safe pumps and fans that many secure or critical cooling systems have been designed with. These panels can alternate on a regular basis to keep each system fresh and during normal operation, flow is monitored and if there is a failure, the system alternates and triggers an alarm. We could discuss many options that are included in our panels, but you probably do not want to read 20 pages of detail. Please call us and we will happily discuss the solutions to your needs for cooling tower control.
508A UL Certification
STANDARD VFD/BYPASS AND HEATER CONTACTOR
SPRAY PUMP INCLUDED IN THE SAME PANEL
MULTI-FAN AND MULTI SPRAY PUMP PANELS
TEMPERATURE CONTROL ONLY
BASIN HEATER ONLY CONTROL PANELS
FAIL-SAFE MULTIPLE SYSTEM
CALL ME TO DISCUSS YOUR CUSTOM PANEL SPECS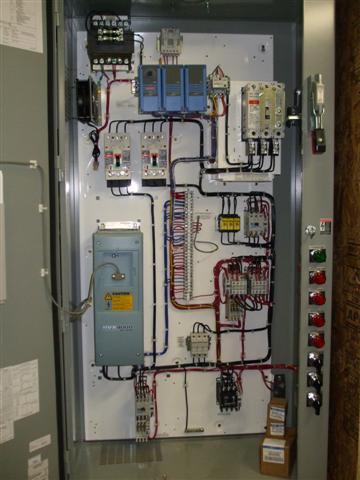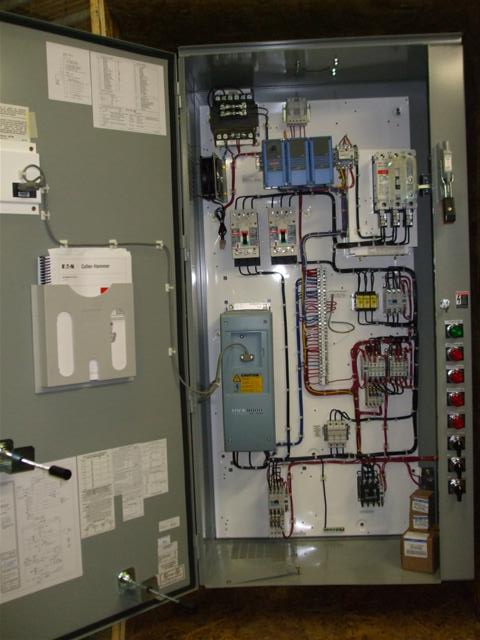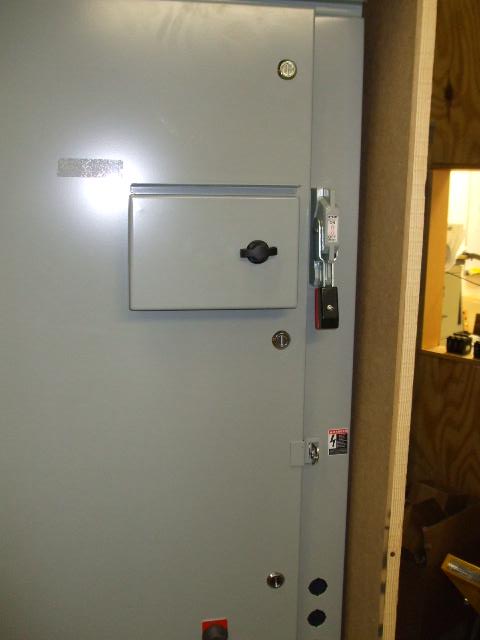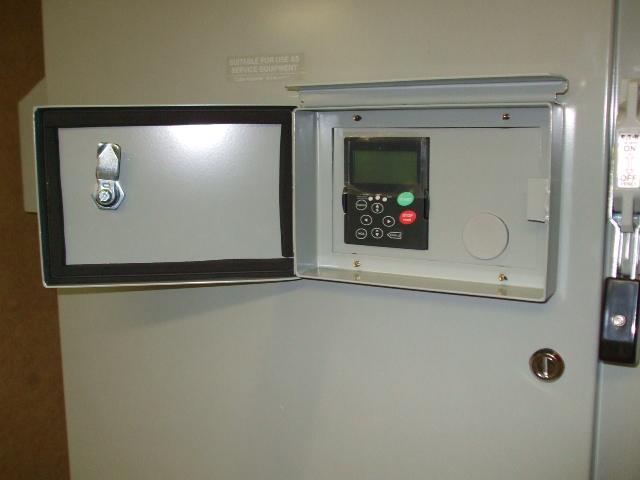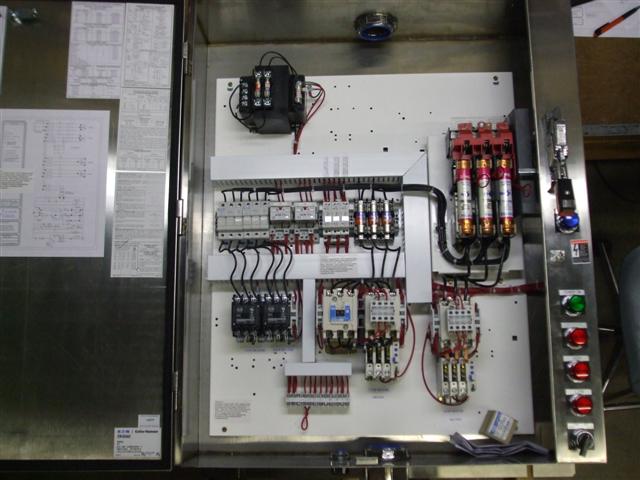 ENERGY MISER WITH DEFROST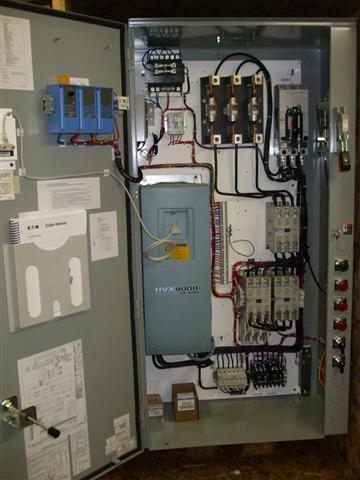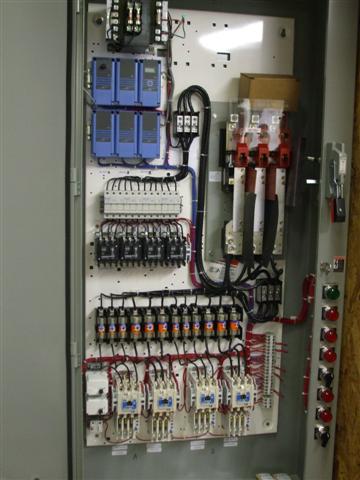 Large Cooling Tower control panel Dual Energy Miser control panel