EMSCO, The Motor Control Shop The Motor Control Shop, inc.
---
MARYLAND LOCATION
8529 Muscatello Court
Gaithersburg, Maryland 20877
Phone 301-590-3005 Fax 301-590-3006
Alternate numbers 240-477-8393 240-912-6897 240-912-6938 240-477-8396 (FAX)
NORTH CAROLINA LOCATION
EMSCO - The Motor Control Shop
4814 US Highway 301 South
Hope Mills, NC 28348
Phone 910-568-3589     Fax  910-568-3628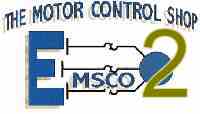 Authorized EATON Cutler Hammer Motor Control Sales
eaton cutler hammer westinghouse cooling tower motor starters starters motor control enclosed control cooling tower motor control center buckets contactors
EMSCO, The Motor Control Shop is the premier control shop in the Maryland, Virginia, Washington D.C. area.
"Your normally open contact"
---
---
Your choice for motor starters, motor control, cooling tower panels and EATON Cutler Hammer control products.
A simple starter? A small part for a starter... coil, overload, switch, pilot light, aux contacts?
A complicated custom control panel?
Looking for starters, lighting contactors, contactors, enclosed control components or replacement parts... call us!
motor starters starters motor control motor control modification motor control sales motor starters enclosed control modification motor control sales motor starters enclosed control cooling tower
EMSCO is much more than just a typical mod shop or supply house.
Motor starters from NEMA 00 to NEMA 4 in both Combination and Non-Combination, (indoor and rain tight) IN STOCK.

New starter productions like the standard electronic overload protection series are carried IN STOCK.

Quality control panels for Industrial Automation and Industrial Control.

Cooling tower control panels. NEMA 3R VFD control panels with 3CBP bypass, spray pump, integrated temperature controls and basin heaters.

Basic starters and contactors can be modified with nearly any control combination.

We carry a full line of accessories, controls, pilot devices, transformers, relays, fuses, timers and phase protection. IN STOCK

Our people are experts in basic and complex starter design, modification and cooling tower solutions.

Custom panels can be designed and built on an immediate basis if necessary.

We assist our customers by reviewing projects from engineering/architectural drawings and providing specs and proposals for project bid day.

Bid proposal packages provided upon request as well as full submittal packages and O&M's.

An inventory of old style (New old stock) starters and heaters is maintained for replacement of older unit components, including Westinghouse, is maintained.

Do not miss out trademark Inteli-Tower Control Panels.

Custom schematics can be included in any panels. Schematics can be branded with your company logo.

There is usually someone in the shop at all times that can assist in an installation, diagnostic, spec or custom problem.

Domestic sales shipped UPS or Freight Truck.
REPLACEMENT CONTACT KITS
for new and obsolete starters and contactors
MOST MAJOR STARTER MANUFACTURERS AVAILABLE
CALL FOR PRICING
Starters from NEMA 00 to NEMA 4 in both Combination and Non-Combination in stock.
Many multi-speed starters in stock.
We stock a full line of RENEWAL PARTS... CALL FOR PRICING
Pilot lights, Lens covers, Cover control switches, Legend Plates
LARGER STARTERS..... CALL FOR PRICING
Every starter and every custom panel is fully tested before it leaves the shop!!
No International sales



Full line of
ENCLOSED CONTROL PANELS IN-STOCK,
available for immediate modification.
control cooling tower
---
Charts, Guides and Technical information
Accessories, Renewal parts and modification codes
Freedom Technical Information
A200 Technical Information
Motor Starter Submittal Information
Motor Control Center (MCC) Submittal Information
10-5822 Starter Technical Information
---
NEW EATON PANEL BOARD RENEWAL PARTS CATALOG
---
VINTAGE TRIM LOCKS LOADCENTER-PANELBOARD
---
FACTORY NEW MCC AFTERMARKET STARTERS AND FEEDER CIRCUIT BREAKERS
MOTOR CONTROL CENTER PARTS, DETAILS
MODELS AVAILABLE (Click type of MCC to see the detail)
GENERAL ELECTRIC

7700/8000

OEM stabs with NEW EATON/Cutler Hammer components

ITE/GOULD

OEM stabs with NEW EATON/Cutler Hammer components
Retail pricing (2002 PRICING) (We sell far below listed price)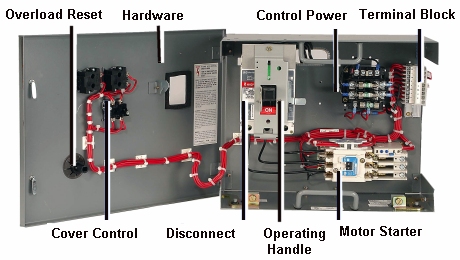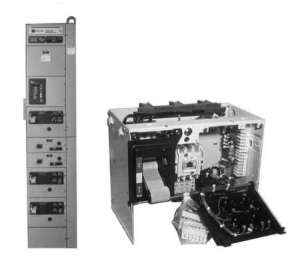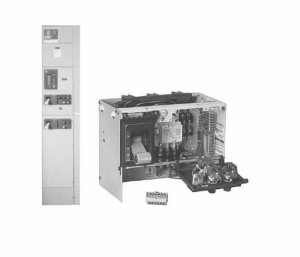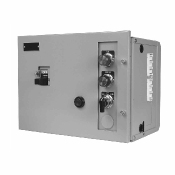 UL 845
Click for Installation manual - FREEDOM 2100 MCC
---
ANY Questions???

How fast can we build YOUR starter?